Transfer Bottle Assembly
Designed for efficient aseptic transfer, WHK offers a wide variety of stopper configurations, containers, and accessories that meet the rigorous standards of the biopharmaceutical, laboratory, and life science industries.
With our reliable supply chain management, we can furnish a complete transfer bottle assembly that includes component traceability during the manufacturing process, zero product cleaning, and 100% fluid path integrity. All materials are USP Class VI approved.
Download the technical data on our complete Bottle Assembly capabilities for more details.
Typical Transfer Bottle Applications
Want to Chat?
Reach out to us if you are ready to talk.
Assemblies come in a variety of styles with optional accessories:
Overmolded stoppers with multiple ports (positions or holes) that allow for easy access to bottle materials via W-TPE™ tubing without the full removal of stopper.
Innovative design featuring integrated strain relief to help prevent tube kinking
V-notch tube end on the bottom of the dip-tube to make sure that the entire contents of the bottle are consumed
Bottle caps fit most industry bottles and come in standard white. Optional colors for bottle identification are available.
Assembled and packaged in Class 7 cleanroom
USP Class VI approved materials
Animal Derived Component Free (ADCF)
Phthalate-free, BPA-free, REACH and RoHS compliant
Custom packaging available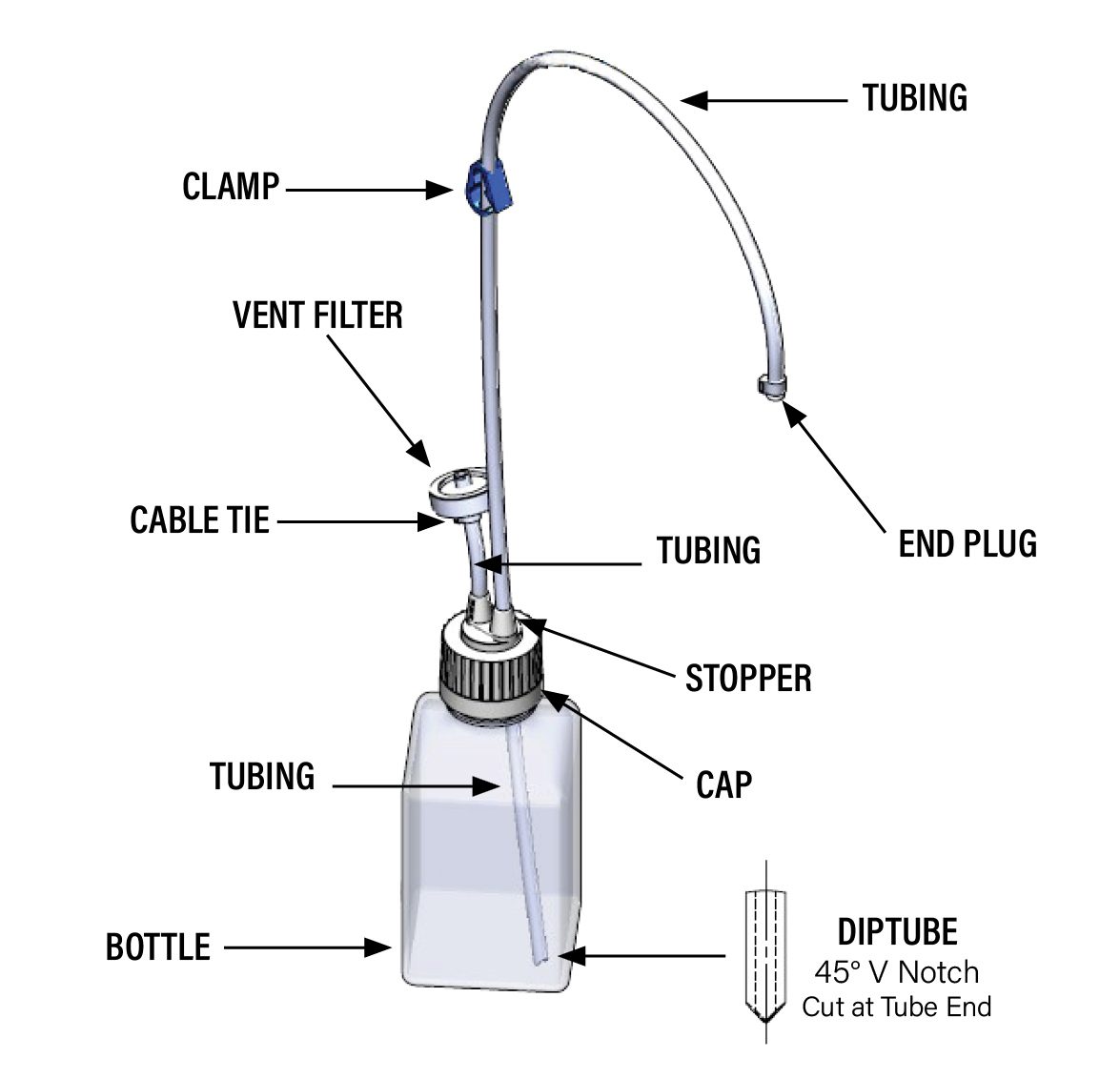 Customized Solutions for Any Application