Single-Use Component Manufacturing, Assembly & More
Industry demand for single-use systems has increased rapidly in recent years. Lead times and costs for these products and services have ballooned as well. Our company was founded in response to these challenging trends. We can provide single-use solutions that are cost-effective and time-sensitive.
Our facility operates under the ISO 9001 guidelines of our parent company, TSE Industries. WHK maintains an ISO 13485:2016 registered quality management system and operates Class 7 cleanroom manufacturing. We are also an FDA-registered facility.
From a collaborative design experience to precision manufacturing and component assembly, WHK BioSystems can help you meet all of your production needs!
Attention to Detail
When it comes to cleanroom assembly and packaging of sub-components and finished products, we "sweat the small stuff." We pay close attention to the details and that makes the biopharmaceutical, life science and medical communities breathe easier. 
Collaborative engineering and design
Custom approach to detailed assembly
Time-sensitive turn around on quoting and delivery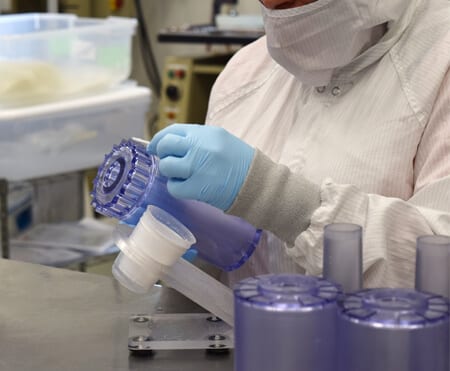 We Know What Works
From concept to production, allow us to partner with you to design the ideal solution for your application. It only takes an idea or simple sketch to get started.
We can perform 3D printing of designs to rapid prototyping to get you to market quicker. From critical fluid handling systems for bioprocessing to medical device consumables, WHK BioSystems is here to help!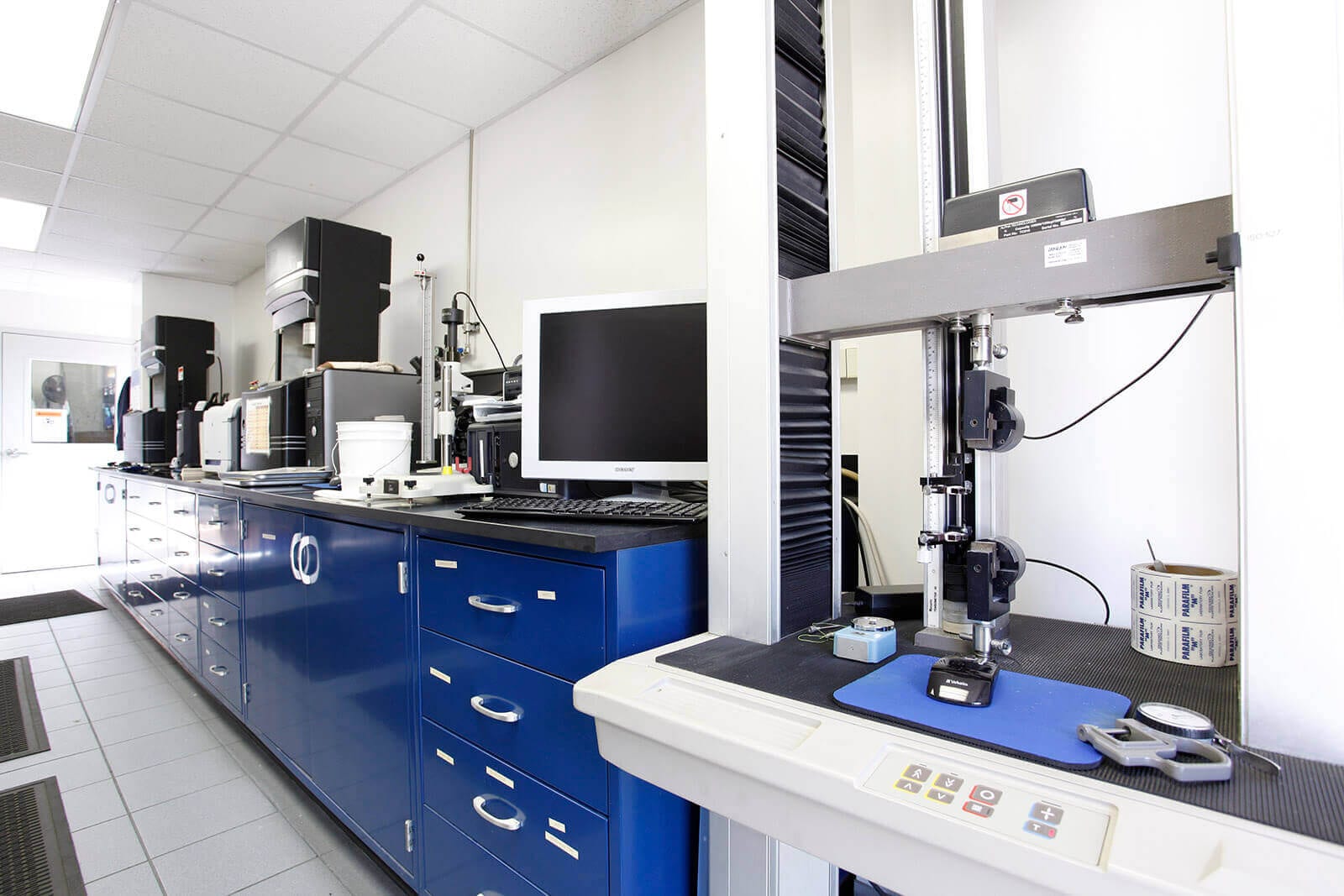 Contract Manufacturing of
Medical Device Components & Assemblies
Partner With Us
We can partner with you to manufacture an existing component or explore your designs further to streamline your supply chain. We are here to solve design challenges and drive down costs.
We offer a full suite of services ranging from design to inventory management. We know that your decision to outsource is an exercise in trust. You need a responsive supplier you can count on. See what WHK can do for you!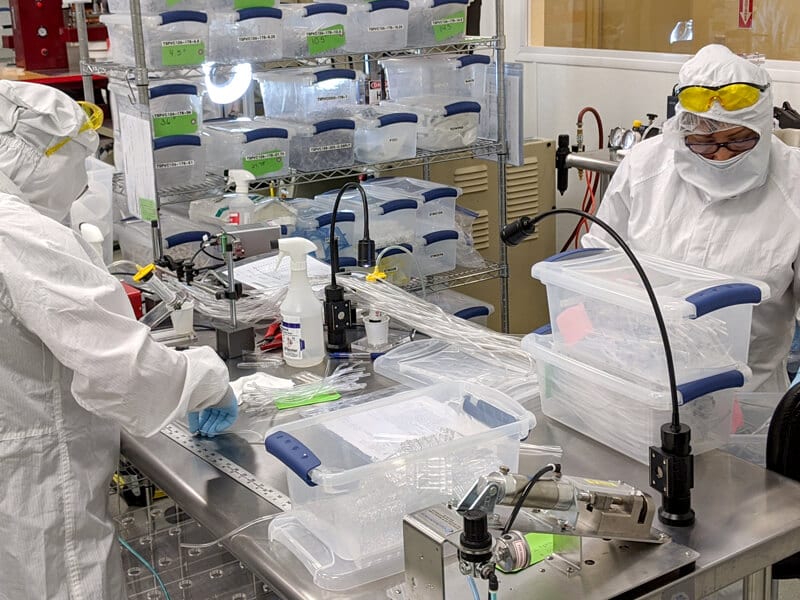 Precise Extrusion
We are flexible, adaptable, and precise. That's why customers have chosen us to extrude their medical supplies for decades. WHK maintains an ISO 13485:2016 registered quality management system and operates Class 7 cleanroom manufacturing. Our facility can manufacture devices, tubing, and more to your exact specifications. All activities are done in a highly-controlled environment.
With endless configurations and variations, we are here to help you navigate your extrusion needs. The outcome is exactly what you expected. Our capabilities allow us to supply you with high-quality products time and time again.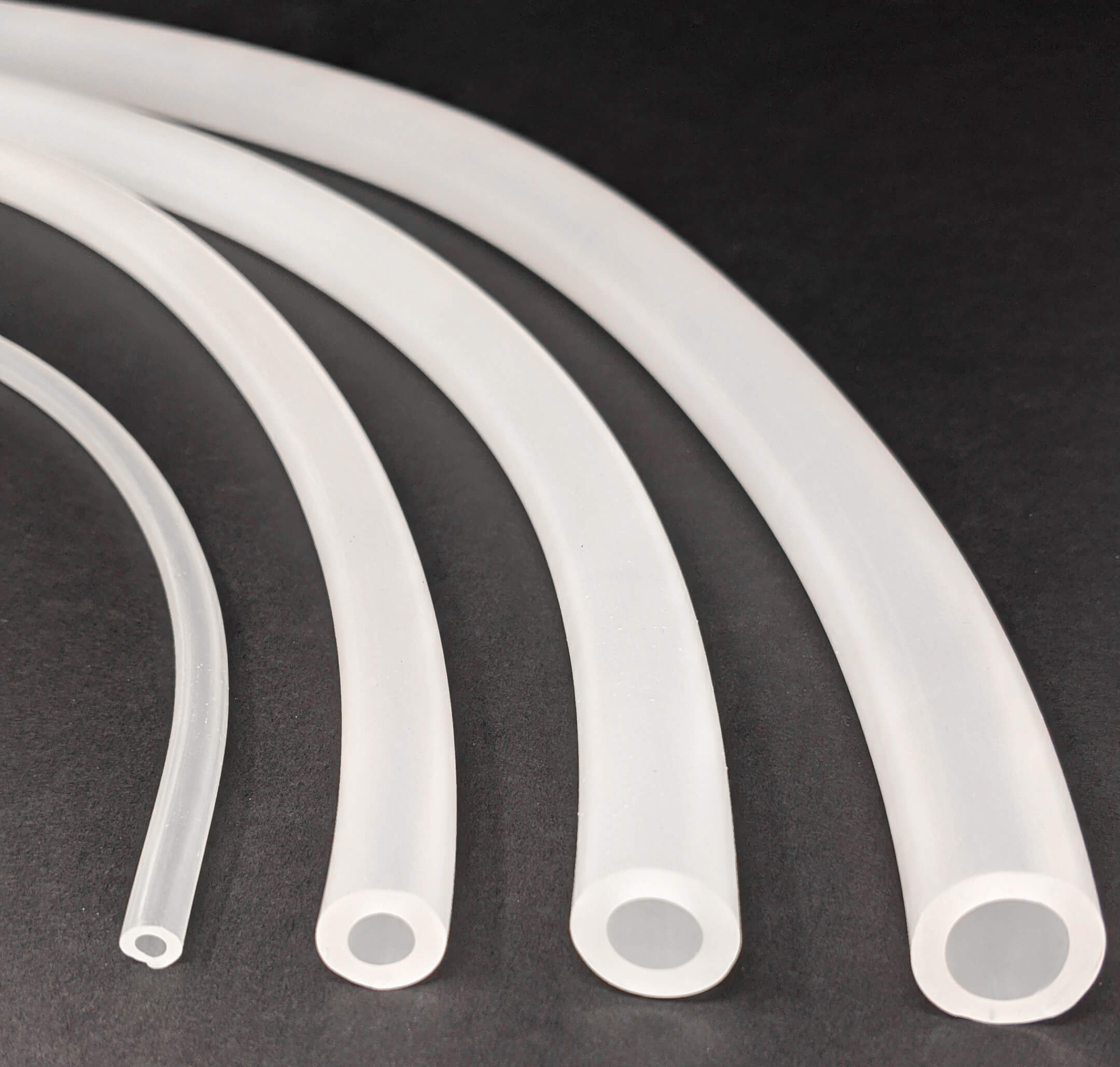 Cleanroom Injection
Molding
From Design to Mold to Done
We are continually investing in our molding capabilities to ensure we evolve with the needs of the bioprocessing industry. We know how important it is to be a responsive supplier that can get you high quality parts as quickly as possible.
We maintain in-house design and tool building capabilities. That means we can dramatically reduce production lead time of your parts. Other suppliers will quote you project timelines in months, but we can quote in weeks and sometimes even days!