WHK Newswire
At WHK BioSystems, we pride ourselves on being active in the industries we serve and the communities we live in. We would like to share with you recent news!
April 2021
WHK awarded a  contract to Beckwood Press Corporation to design and build two custom hydraulic presses for use with UHMW and the implantable medical device market. [Read more]
"In order to mitigate lead times and contamination risks associated with the implant materials supply chain, we made the decision to bring UHMW sheet manufacturing in-house within our own Class 7 cleanroom environment," said Robert Klingel, Jr., President of WHK BioSystems. "With so few manufacturers capable of creating UHMW components for implantable medical devices, we saw this as an opportunity to add to our list of growing capabilities for the medical and life science communities."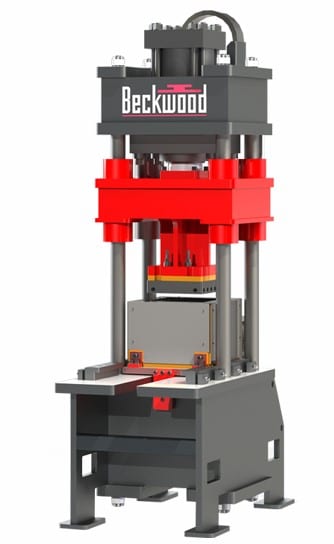 August 18, 2020
Construction continues on the second Class 7 Cleanroom for WHK. Take a look as we go inside the construction zone! We anticipate an October move-in date!
July 28, 2020
WHK BioSystems commitment to providing the very best in contract manufacturing of medical device components and their assemblies could not be more evident than in the decision to put in a second cleanroom facility during a pandemic. Take a look at what we have done so far, and where we came from. The expected completion is late August 2020.
July 14, 2020
Construction moves forward on WHK BioSystem's Class 7 cleanroom. This video shows progress being made on the building's interior with paint and continued headway in the cleanroom manufacturing area. Take a quick video tour with us!
July 9, 2020
WHK BioSystems is featured on Fox 13 News – Tampa Bay as one of the few manufacturing companies in the Tampa Bay region. Producing medical components and assembling devices for biopharmaceutical, life science and medical industries has always been its mission. Utilizing a talented workforce with years of design development and production experience, WHK is making a difference for these fields of study. Listen in as WHK President Rob Klingel explains.
Disclaimer: User is responsible for determining suitability and safety of all products for intended use. Information as supplied on this site is intended to provide guidance only. WHK BioSystems disclaims all liability regarding product fitness for use. WHK BioSystems has also relied on raw material suppliers for a portion of the information and compliance statements contained on this site.
WHK BioSystems, LLC, maintains an ISO 13485:2016 registered quality management system. It operates Class 7 cleanroom manufacturing facilities.