General Capabilities
Industry demand for single-use components has increased and so has lead times and expenses for these specialized solutions. With fast, flexible, and efficient manufacturing skills, WHK BioSystems can meet your single-use demands with cost-effective, time-sensitive results.
Download our General Capabilities informational sheet today!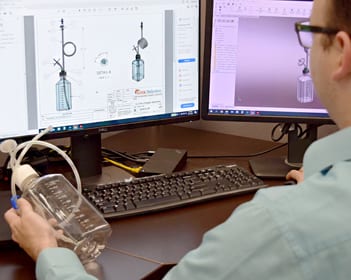 Design Services
From design concept to full-scale production, allow us to partner with you to create the ideal solution for your project. Experienced staff and hi-tech labs allow us to design products without losing sight of cost, quality, or delivery. Learn more.
Medical Device Contract Manufacturing
In-house laboratory to conduct rapid testing
Custom injection molding
Tooling design and validation
Regulatory body knowledge and industry experience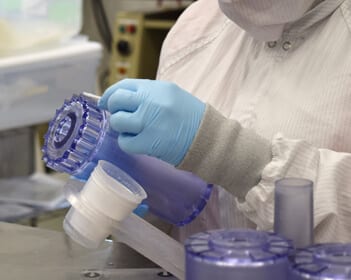 Cleanroom Manufacturing
Specializing in products designed for the life science and medical device industries. Certified cleanroom includes injection molding, extrusions, and device assembly capabilities. Learn more.
ISO 13485:2016 registered quality management system
Operate Class 7 (class 10,000) cleanroom manufacturing
Comprehensive quality control systems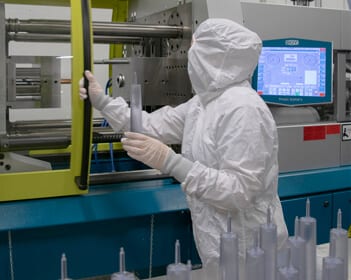 Injection Molding
WHK is continually investing in molding capabilities to ensure we evolve with the needs of the bioprocessing industry.  By maintaining our own in-house design and tooling capabilities, we are able to dramatically reduce the production time of medical components and single-use systems. Learn more.
Specializing in TPE and silicone materials.
Our diverse injection press sizing allows for full production scalability
Experienced engineering team with material and processing expertise can handle even the most demanding project requirement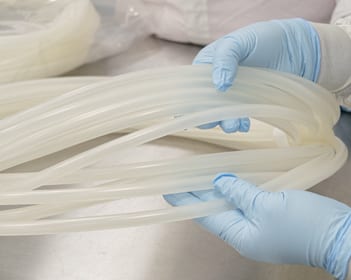 Medical Tubing Extrusion
We have advanced extrusion technology specifically designed to accommodate a variety of applications ranging from biotechnology to catheter tubing. Learn more.
A broad range of material option (TPE, PP, FEP, PVC, PE)
BPA, Latex, and Phthalate-free material options
Laser and ultrasonic measurement systems for precise dimensional control
Custom printing and packaging available
Learn more about our Custom Tube Kits and W-TPE™ Tubing capabilities.
Complementary Manufacturing Services
WHK BioSystems offers a full suite of fabrication capabilities to complete every project with innovation and quality.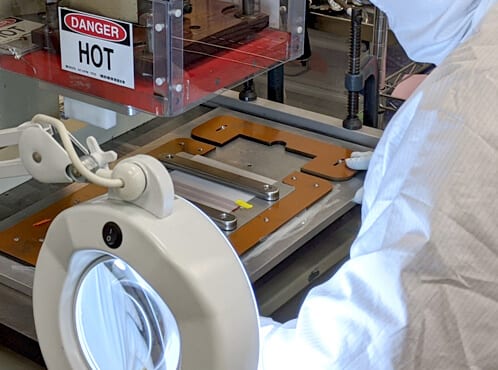 RF Welding Technology
Film welding technology is ideal for low and high-volume production of products ranging from low-pressure bags, barrier sleeves, and sheaths. Film materials include PET, PETG, PVC, TPU film.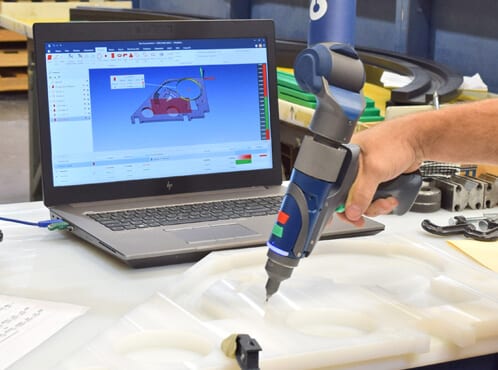 Plastic Machining
We offer 3D designs with CNC, lathe, routing, and milling capabilities using a wide variety of FDA approved plastic materials.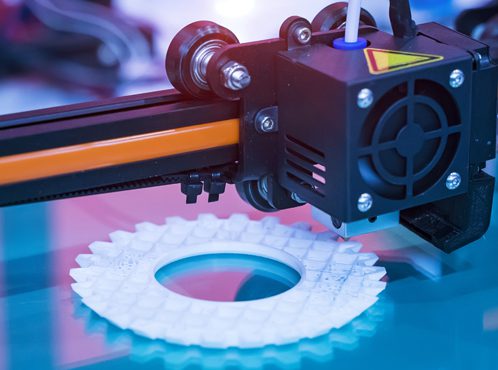 Rapid Prototyping
Enables customers to get crucial feedback, revise, and design a better product. 3D printing allows for low cost, quick-turn functional prototypes. Test parts early and frequently through iterative designs.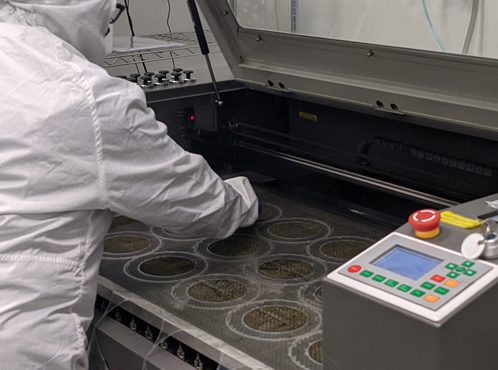 Laser Cutting/Engraving
We utilize a laser system to help us achieve a high level of precision for custom components. With engraving, common applications include serial, lot, or part numbers. 
Disclaimer: User is responsible for determining suitability and safety of all products for intended use. Information as supplied on this site is intended to provide guidance only. WHK BioSystems disclaims all liability regarding product fitness for use. WHK BioSystems has also relied on raw material suppliers for a portion of the information and compliance statements contained on this site.
WHK BioSystems, LLC, maintains an ISO 13485:2016 registered quality management system. It operates Class 7 cleanroom manufacturing facilities.