Cleanroom Injection Molding
WHK BioSystems is a global manufacturer of high-quality injection molded and overmolded components for the biopharmaceutical and life science industries. From product design and process validation to quality parts and custom packaging, we can fulfill your project requirements
Why Choose WHK? There are thousands of "Medical Molders" out there to choose from, but many of these same companies are primarily focused on industrial products and the more relaxed quality and regulatory standards those applications require. WHK Biosystems specializes in medical-grade applications and our regulatory experience, quality, and attention to detail set us apart from the rest.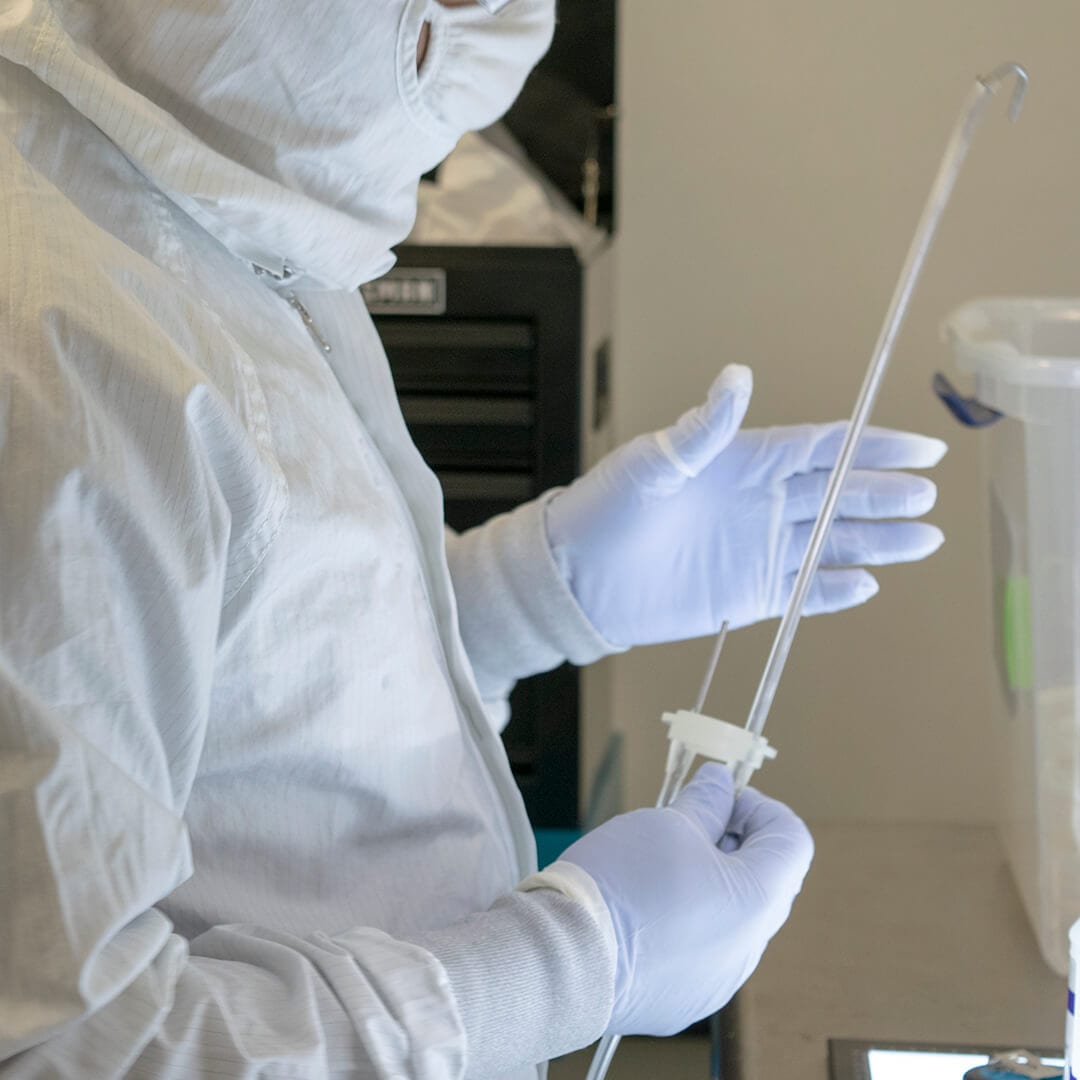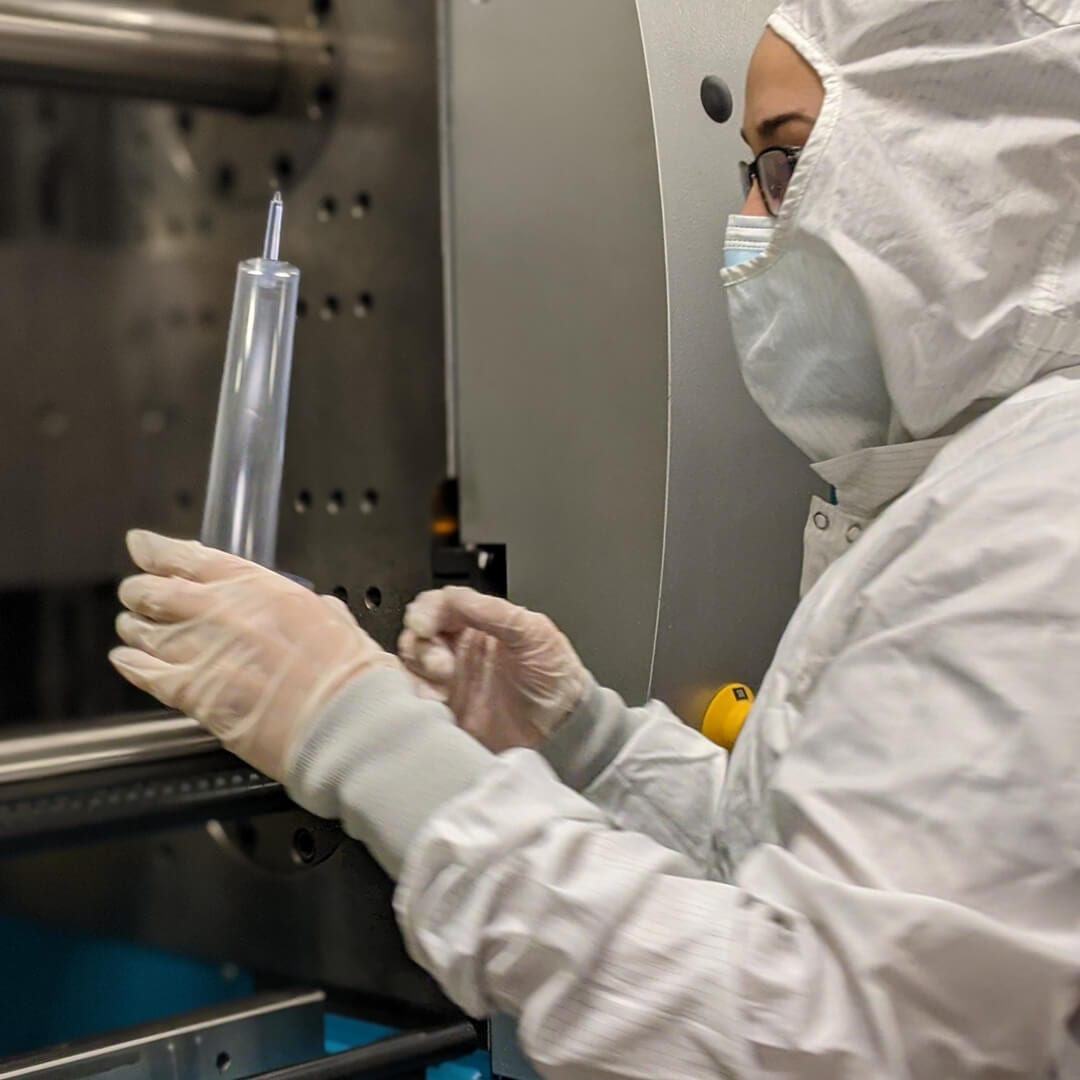 With two, well-equipped Class 7 cleanroom manufacturing facilities, we have space and capacity to take your project from development to large-scale production. Whether your job is a small batch prototype or involves an ongoing mass production contract, we can meet your needs.
Injection-molded and overmolded medical device components are often used in combination with our W-TPE™ Tubing to create many types of Single-Use Systems for the biopharmaceutical and life sciences industries.  All components are compliant with the standards set by the healthcare, medical, and biopharmaceutical industries.
WHK BioSystems Process Capabilities
Process validation from project initiation through to completion
Injection molding and overmolding of parts performed in a fully-enclosed, Class 7 cleanroom
Quality assurance maintained by ISO 13485:2016 certification
FDA registered for the manufacture of medical device and plastic molded components
Product design and custom packaging tailored to your needs
Real-time process monitoring
Full library of medical-grade materials
Materials Typically Utilized by WHK

PP
Polypropylene
LSR
Liquid Silicone Rubber
TPE
Thermoplastic Elastomers
PC
Polycarbonate
PE
Polyethylene
PES
Polyether Sulfone
TPU
Thermoplastic Polyurethane
PVDF
Polyvinylidene Fluoride
ABS
Acrylonitrile Butadiene Styrene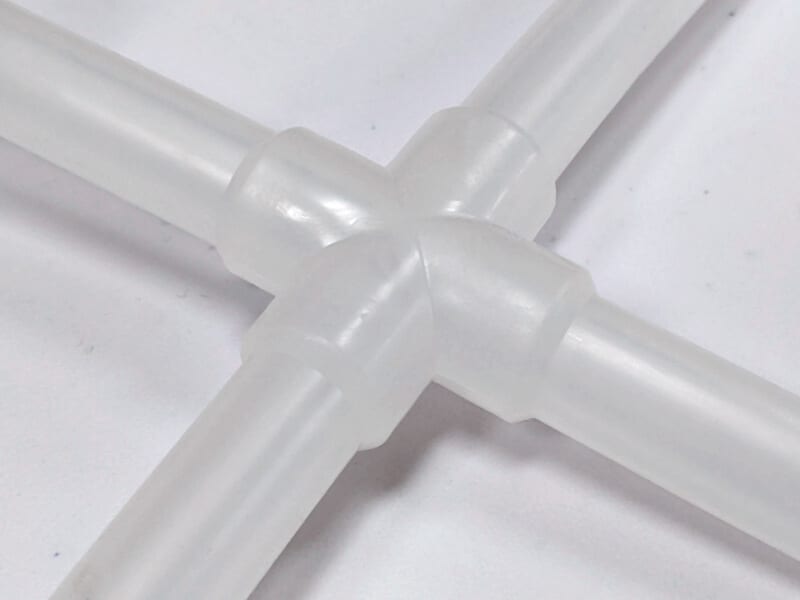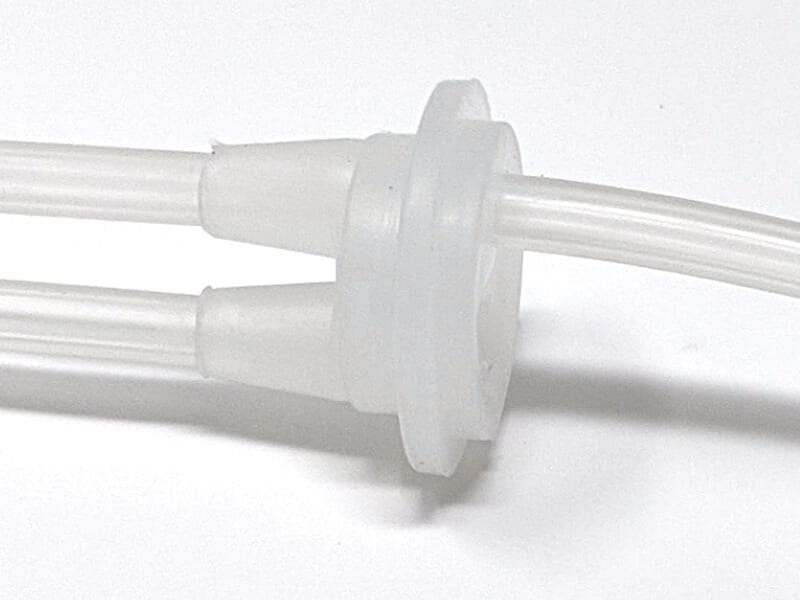 WHK BioSystems, LLC, maintains an ISO 13485:2016 registered quality management system. It is an FDA-registered facility that operates Class 7 cleanroom manufacturing.